Gear up adventure junkies! Paragliding is a relaxing and exciting sporting activity that you will surely enjoy. This is probably the most peaceful and thrilling type of aviation invented to date. It allows experiencing an incredible feeling of free flying and exploring the wide view of magnificent mountain peaks, glaciers and green valleys from the topmost angles. Haven't experienced once? Well, do it for once, you will love the sport.
Now, it's time to make an amazing paragliding experience at your nearest places in Uttarakhand. It is one of the most beautiful Indian states along with some amazing places to explore – rivers, blue lakes, snow-peaked mountains and thick forests will simply mesmerize you. Exploring this picturesque landscape is a must here. If you love paragliding, this is the ideal place. Adventurers and paragliding lovers from all over the world come here to experience the thrill. Conquer the sky and sway like a free bird.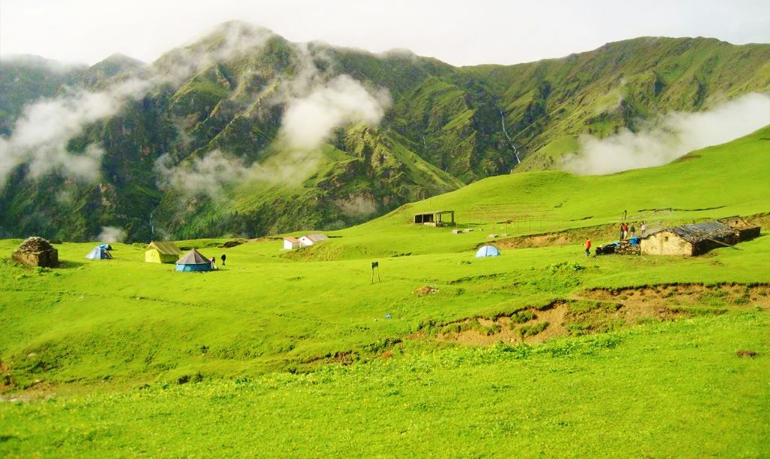 What is the best season for paragliding in Uttarakhand?
The speed of the wind is the main deciding factor for the right paragliding season. From the months of May to September wind supports this adventure act most. Simultaneously, some other times art also considered appropriate for the paragliding lovers in India. Know the suitable season and the place to enjoy paragliding with your friends and family members.
The best places for paragliding in Uttarakhand:
Allure the amazing nature from a bird's eye view from the most beautiful places in Uttarakhand. This will be the experience that you are going to cherish for a lifetime.
Some of the most exciting paragliding places are:
Rishikesh:
Maybe you are an adventure enthusiast. Then you must be aware of the basic methods of paragliding. But doing it in Rishikesh is something different to experience. Overall the procedure follows quite a different method but equivalently exciting and thrilling experience of paragliding. Here, you can experience gliding with the help of a parachute which is driven by a motor fan. Three basic types of paragliding jumps are being executed here – Kitty Hawk for an interval of 10-12 minutes, an 18-20 minutes fly for the explorers and 30-35 minutes for the valley expedition. Choose any one session according to your capacity.
Timing: 6:00 am – 9:00 am and 4:00 pm – 6:00 pm in the evening every day.
Price: approximately 4400 per person.
Mussourie:
This is another amazing place in Uttarakhand where you will enjoy the scenic Mountain View in complete serenity. While paragliding, you can experience the breathtaking beauty of the landscape flying at 10,000 feet above the ground. Isn't it exciting? It is definitely going to be one of the most beautiful experiences in your life that will never fade away. As a beginner, better you fly accompanier with an expert trainer. Experienced people can fly alone.
Price: approximately 4500 per person.
Nainital:
Located in the heart of Uttarakhand, Nainital is a beautiful hill station. This is also an ideal place for paragliding and other adventure sports. The lake and its surrounding snow-capped mountains are the reason why Nainital is considered as one of the 15th most visited hill stations in India. What about viewing the Naini Lake from the height over 10,000 feet? Doesn't it seem exciting? Well, the place offers three basic types of paragliding – Long flying, high flying and medium flying. Choose any one option according to your personal preference.
Price: INR 1350 per person approximately.
Book your next flight to Uttarakhand and experience adventurous paragliding here. Don't forget to carry the essentials with you like the camera, comfortable pair of clothes, shoes, sunscreen etc. If you have hired a bike or a motorcycle to reach your destination, keep your vehicle in any of the available public storages nearby. Vehicle storage near me will be the best option to keep your vehicle and other essentials safe during the paragliding session.